Staff
---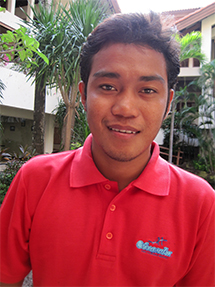 Yamin
Muhammad Yamin
Chief Instructor
Male
From: Bone, South Sulawesi-Indonesia
Language: Indonesia and English
Remain confident and low self. Esteem even though people do underestimate your potential. Because people can be wrong when assessing our potential. Go ahead Seawalker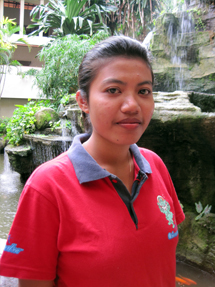 Sonia
Ni Made Sonia Santika Dewi
incharge of Sales & Marketing
Female
From: Serangan, South Denpasar-Bali-Indonesia
Language: Indonesia and English
I am original from Bali. Bali adalah Pulau Dewata. That mean Bali is the island of gods. The culture of Bali is very unique. Everyday Balinese people pray because god will always protect us. Many dance in Bali, for ceremony and for entertainment. Bali is beautiful Island. Many interesting place can visit and many activities can try. Let's visit Bali, you will feel Bali is very beautiful and friendly people.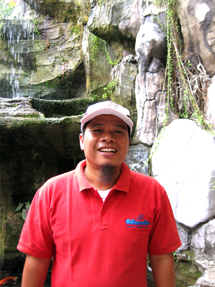 Barman
Sumbarman B Sakib
Driver
Male
From: Semarang, central Java-Indonesia
Language: Indonesia and English
Bali is the most beautiful island. The paradise and the land of culture of Indonesia